Behind The Scenes of Our New TV Commercials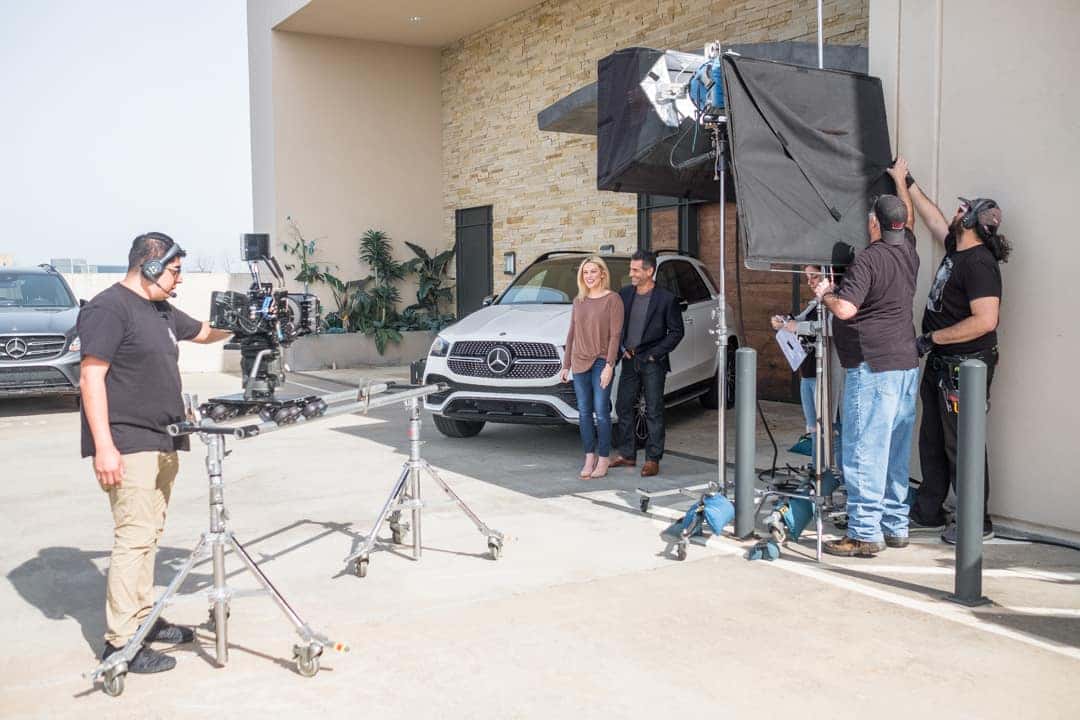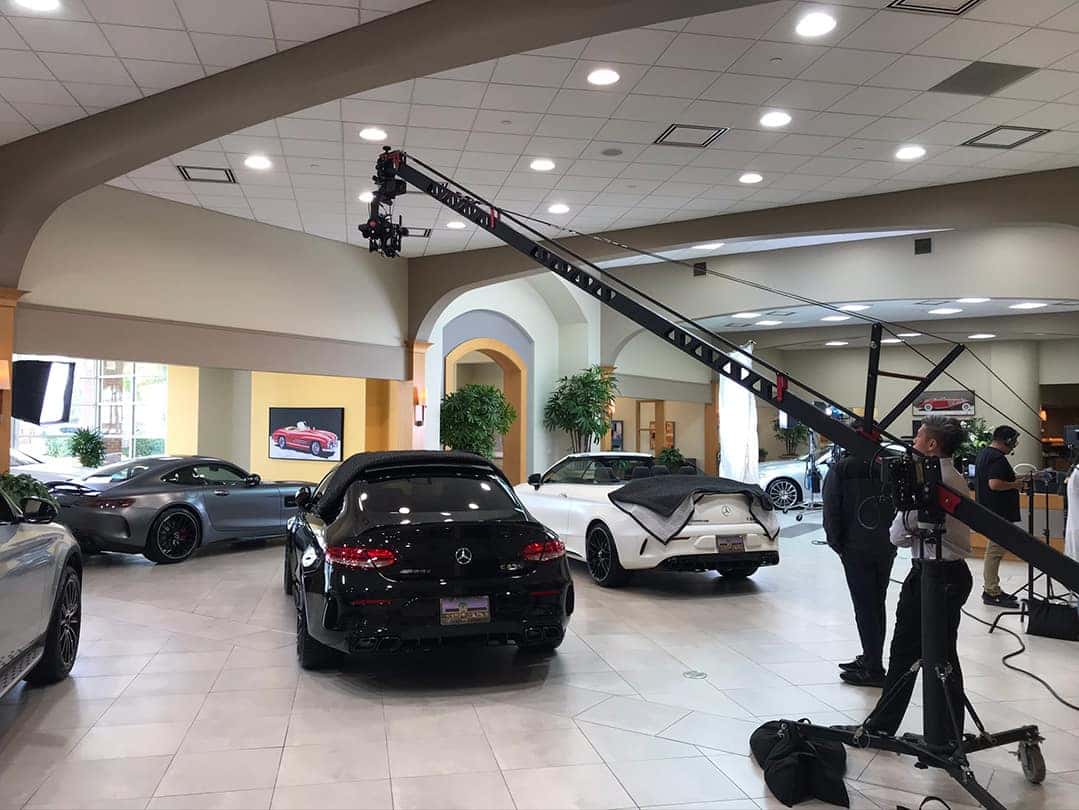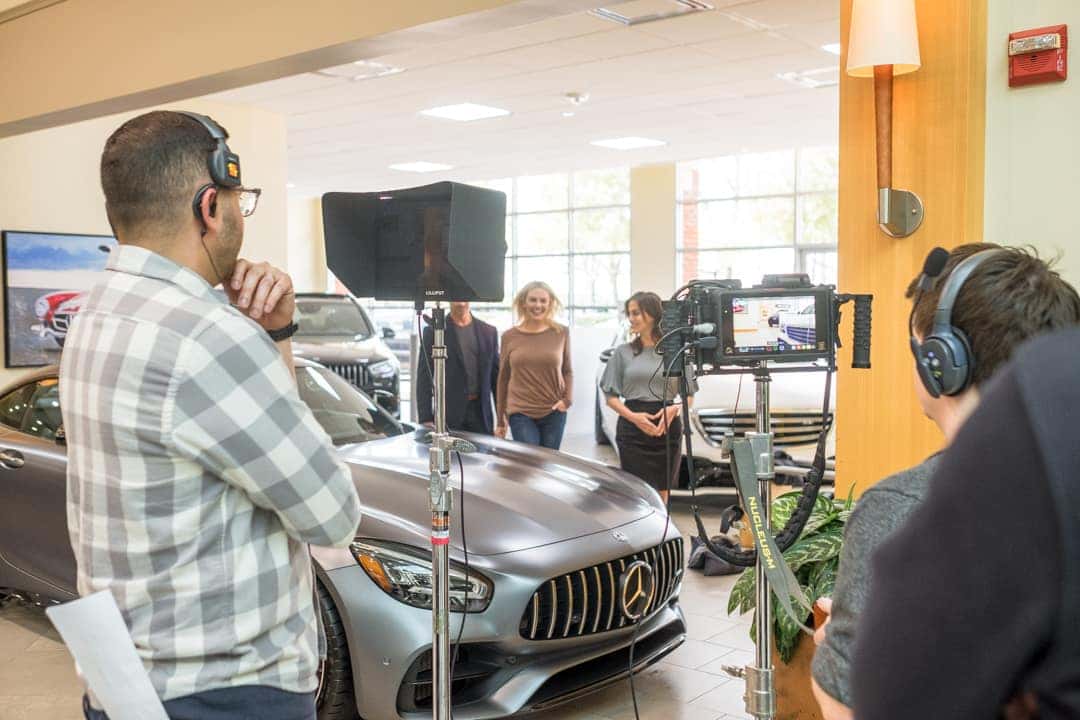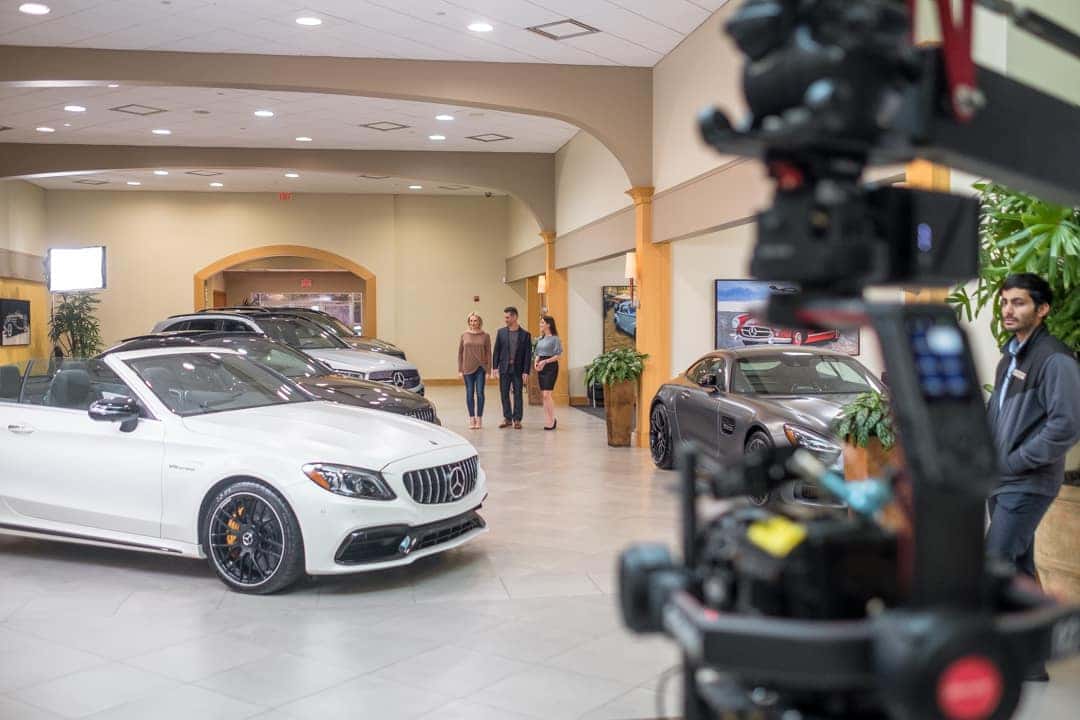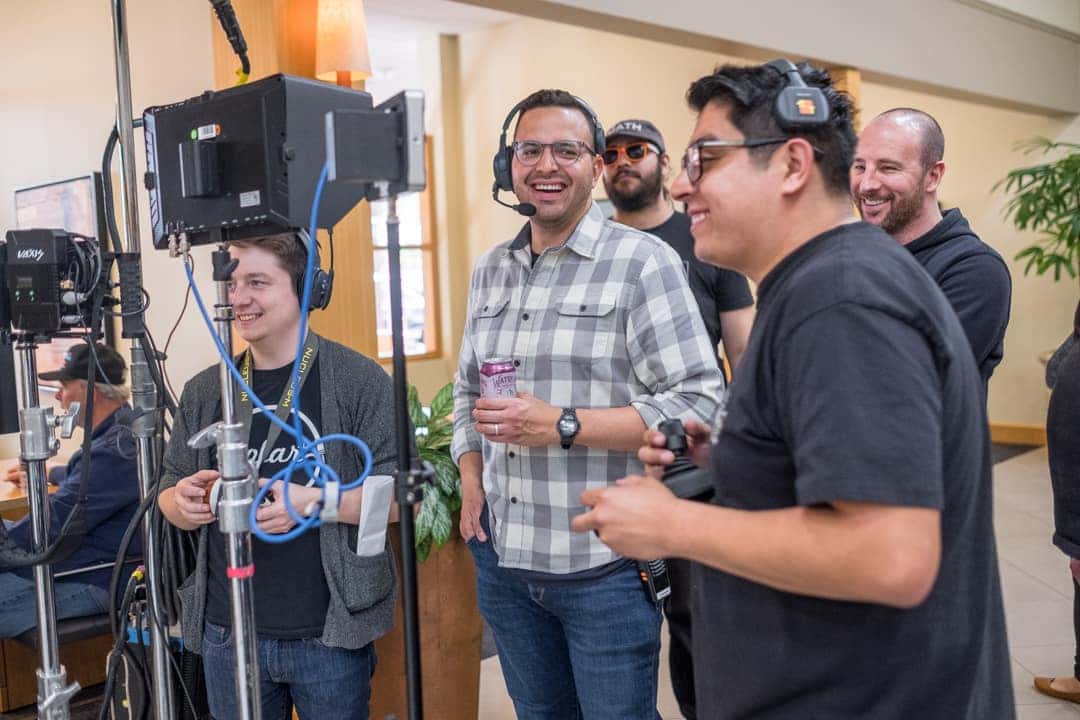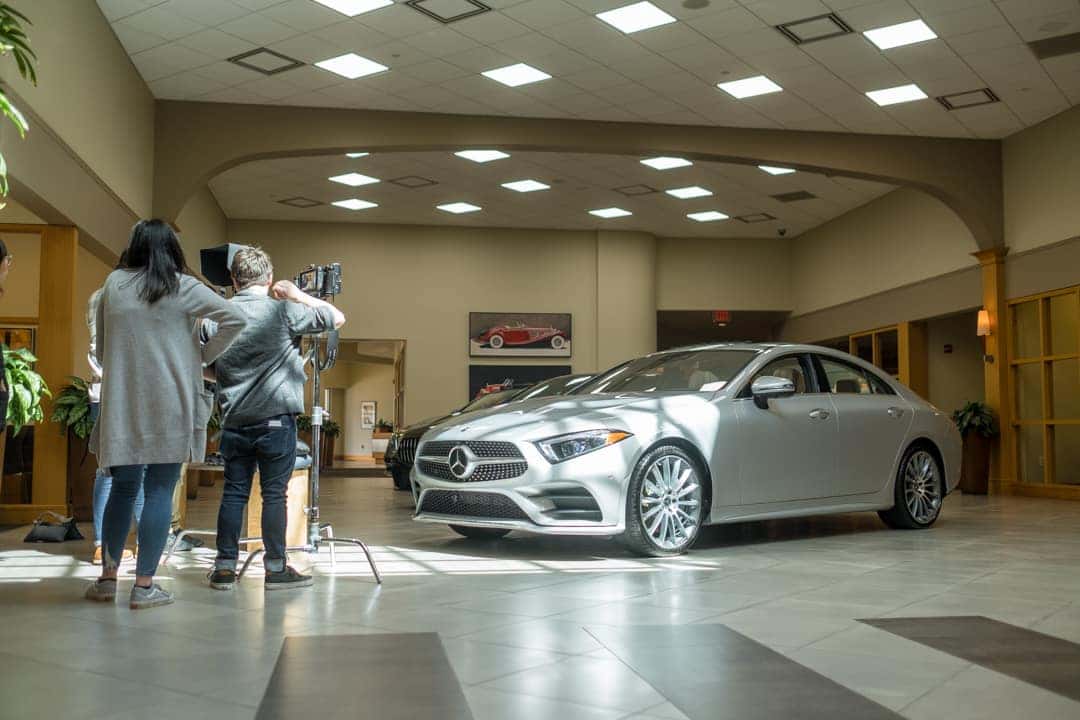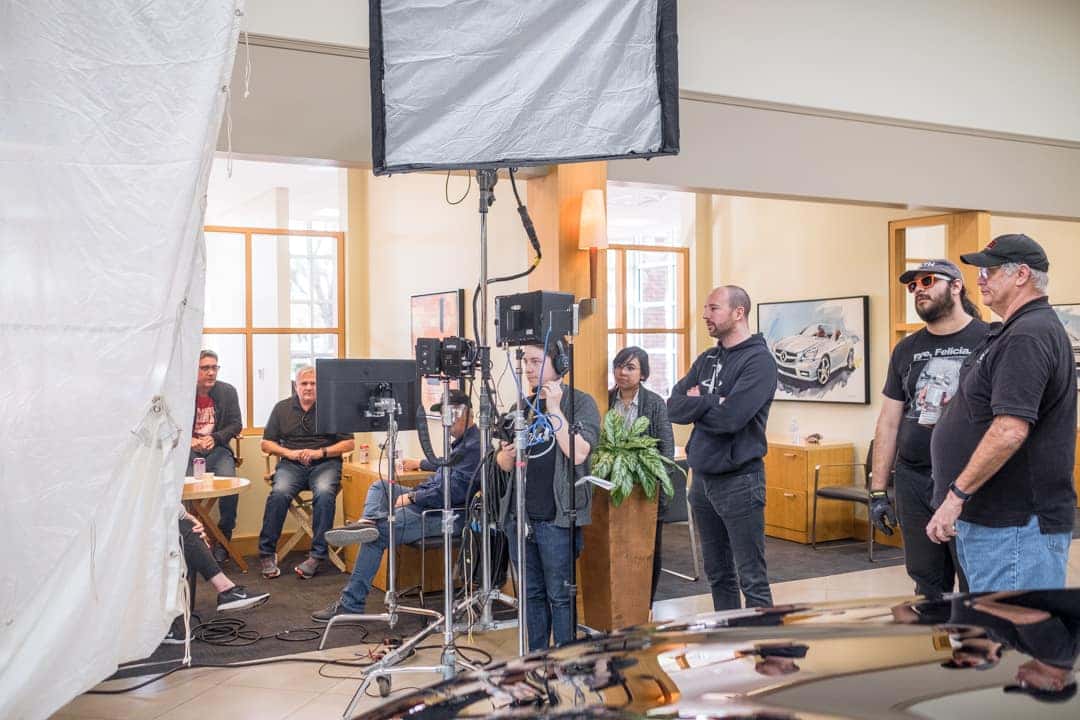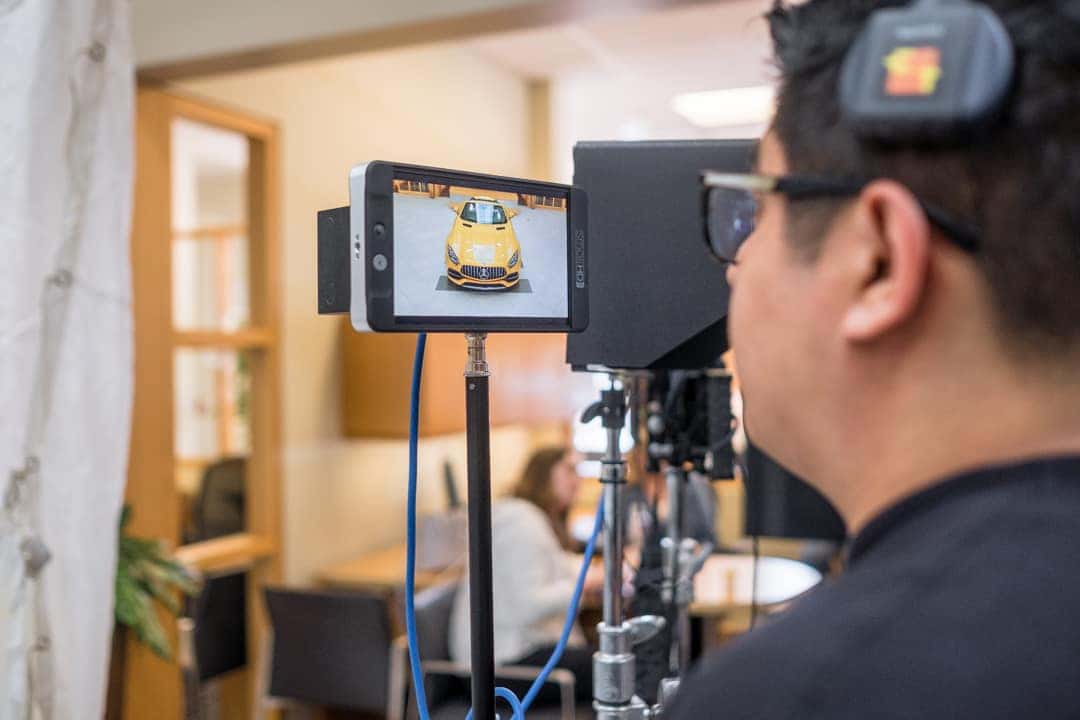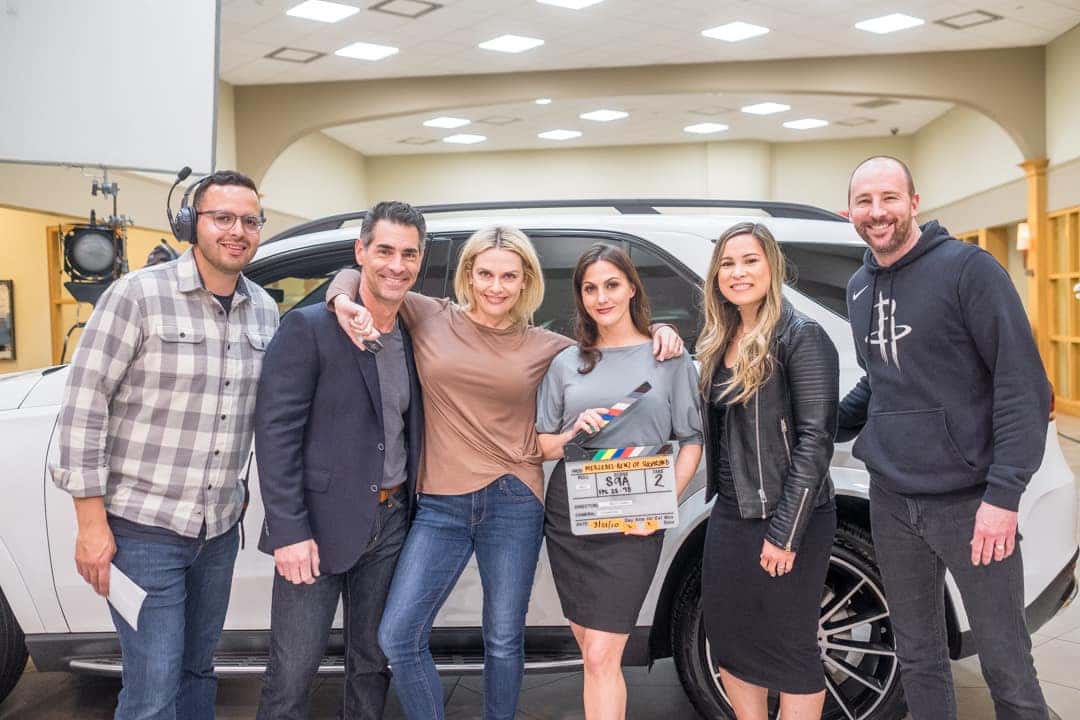 A 24-foot crane glides smoothly through the air over the roof of a beautiful black Mercedes-Benz C 63. Under the neck of the crane multiple hands support the movement and maintain the graceful slide. It is a beautiful Sunday morning at Mercedes-Benz of Sugar Land. Vehicles are arranged in the front area, offices are immaculate and the crew is hard at work on two new television commercials for the dealership.
Production of the commercials lasted throughout the day and into the evening to highlight the unique aspects of our business. Being more than just a dealership is the central point of the new television spots. Highlights include our conversational approach to clients, First. Class. Access. VIP program, and luxurious facility all of which help forge our distinction. The new spots will begin airing in the Spring of 2020.