Distracted Driving Awareness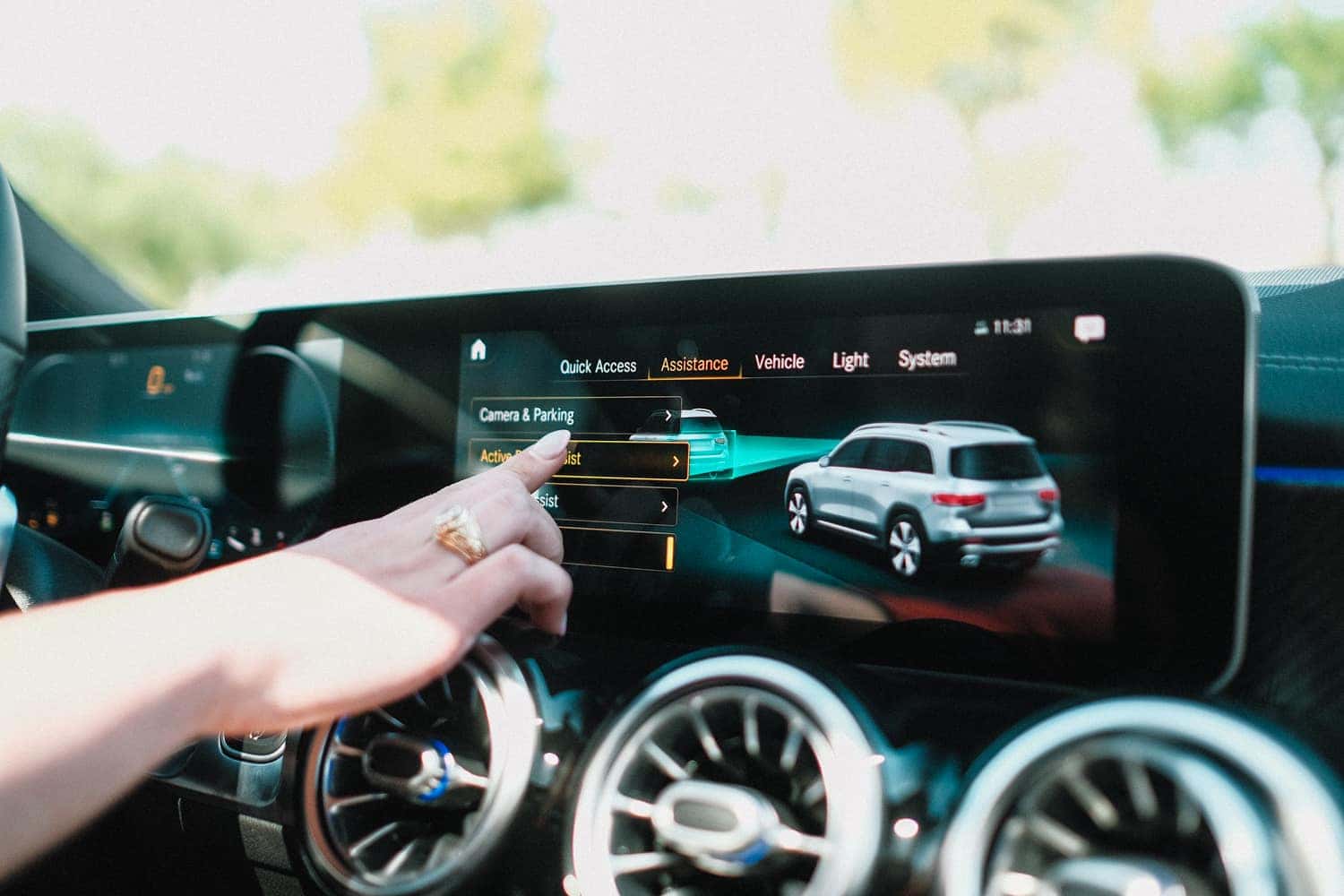 Mercedes-Benz has equipped their vehicles with some of the best technology that can help you pay attention to what is most important: the road ahead. Distracted driving is any activity that diverts attention from driving, including talking or texting on your phone, adjusting your entertainment or navigation system — anything that takes your focus away from the task of safe driving.
It is imperative to reduce as many distractions that can impact your ability to operate your vehicle safely. Below are a few features and advancement in our vehicles that will help keep you, your passengers and others on the road safe.
Attention Assist

Commuting back and forth in Houston traffic can be very tiresome, especially during rush hour. However, Attention Assist can automatically alert you both visually and audible warnings if it detects any signs of drowsiness on long trips. With increased sensitivity, the system can also detect drivers who begin their trip drowsy, and offer more useful information via the dashboard display.

Active Lane Keeping Assist

Active Lane Keeping Assist can help detect unintended drifting off-course due to technology that monitors ordinary road markings above a certain driving speed. You will be alerted by a vibration in the steering wheel to help get back in between the lines.

Blind Spot Assist

It can be difficult to spot another vehicle in your blind spot when you're changing lanes on the highway. However, Blind Spot Assist technology helps sense when a vehicle enters the blind-spot area. An icon illuminates on the appropriate side mirror to alert you of a vehicle.

Mercedes-Benz User Experience (MBUX)

The new informant system, known as Mercedes-Benz User Experience, is centered around a touch operation concept to help prevent distracted driving. A High-Resolution Widescreen Cockpit display, Touch-Control buttons on the steering wheel and a touchpad on the center console allow you to access any features you need with ease.

The MBUX Voice Control with Natural Language Understanding means speaking to your vehicle as you would a friend riding in your passenger seat. With an onboard and offboard system guaranteeing timely and appropriate responses, you easily say, "Hey Mercedes," to activate voice control—no more buttons or specific commands. The system will adapt to your way of speaking and you can control in-vehicle components, like navigation. Go ahead and say, "Hey Mercedes, take me to Mercedes-Benz of Sugar Land."
Mercedes-Benz of Sugar Land is dedicated to delivering a first class experience before, during and after your vehicle purchase. If you need assistance on how to properly use these features please send an email to one of our Delivery Specialists or call us at 281-207-1823. Drive safe and remember to practice distraction free driving.