First. Class. Access. Tenenbaum Jewelers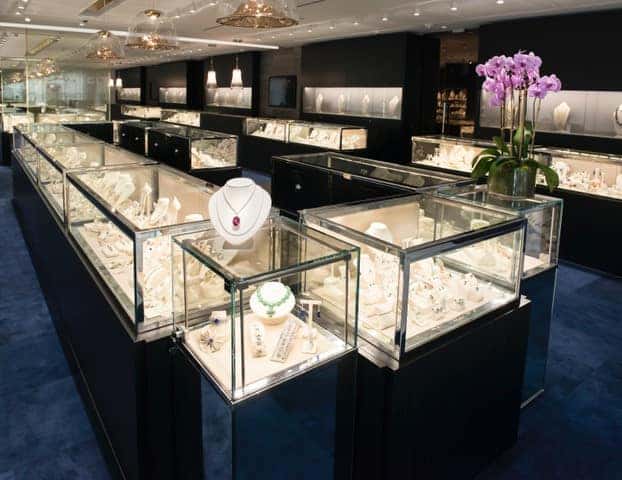 Mercedes-Benz of Sugar Land is pleased to introduce the newest First. Class. Access. VIP program partner, Tenenbaum Jewelers. Situated in the heart of Houston's River Oaks district, Tenenbaum Jewelers serves as "the largest modern, estate and antique fine jewelry store in the southern US and proudly offers a diverse and ever-expanding selection of fine jewelry and watches."
As a First. Class. Access. Partner, Tenenbaum Jewelers offers a menu of items to Mercedes-Benz of Sugar Land VIP members, including:
Insured Shipping of Jewelry: Tenenbaum will coordinate the shipping of valuables (fully insured) to and/or from your destination free of charge or at a discounted rate (some exclusions may apply).
Procurement Services: Tenenbaum will assist in locating and acquiring desired pieces, if not in our current inventory. Tenenbaum will also gladly provide consulting with regards to building your own collection.
Estate Services: Tenenbaum will assist in the assessment and/or sale of jewelry and other valuables such as silver, china and antiques from member's or member family's estates.
Free Services: Lifetime watch battery replacement; Appraisal assessment; Polishing/cleaning of jewelry; Re-tipping; Free inspections and condition assessment.
Private Shopping: Special hours for private shopping and the ability to have private jewelry showings at home.
Special Trade-In Program: Members will receive a greater than normal value on items they wish to trade-in (note: no sales tax is paid on trade-in value when used to purchase new item at Tenenbaum).
Cash Back Program: When shopping at Tenenbaum, members will receive an additional 10% of their purchase as a credit towards another purchase at Tenenbaum to be used at a later date.
To take advantage of these benefits, be sure to visit Tenenbaum Jewelers, located at 4310 Westheimer Rd. Houston, TX 77027.
First. Class. Access. is the Mercedes-Benz of Sugar Land exclusive client benefit program which offers our customers enhanced lifestyle opportunities throughout the year. To take advantage of the benefits offered by Tenenbaum Jewelers as well as all of the other exclusive benefits of the program, register below.