'Hot Laps' Is Back!
'Hot Laps' | Behind-The-Scenes of Episode 2
Get the first look into Episode 2 of 'Hot Laps' where our professional driver Kory Enders meets local restaurant owner Victor Litwinenko on and off the racetrack. Victor is the co-owner of the Sugar Land staples: Japaniero's, Guru Burgers, Jupiter Pizza & Waffles, and Kilo Kolaches. Each restaurant boasts a unique fusion element to their dishes bringing a colorful taste to our Sugar Land community. Episode 2 will feature Kory Enders behind the Mercedes-AMG® GT S — a vehicle developed to quicken, sharpen and enrich every measure of the AMG® experience.
Tune in to see these Kory and Victor break loose on the track at MSR Houston. The full episode will premiere this December, but until then, we will be sharing more exclusive behind-the-scenes on our social media platforms: Instagram, Facebook, Twitter.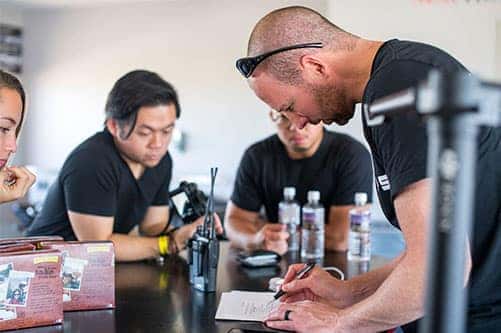 Pre-production: Where the magic begins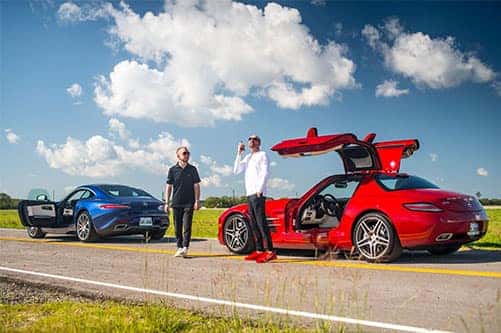 "Is the drone OK?"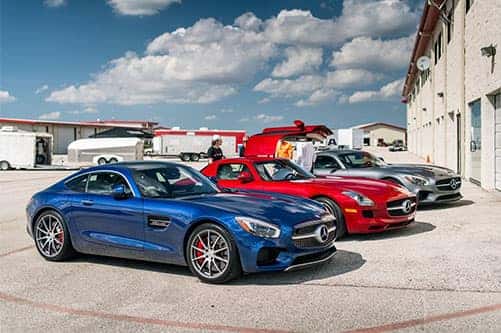 AMG® eye candy. Shown: Mercedes-AMG® SLS & GT S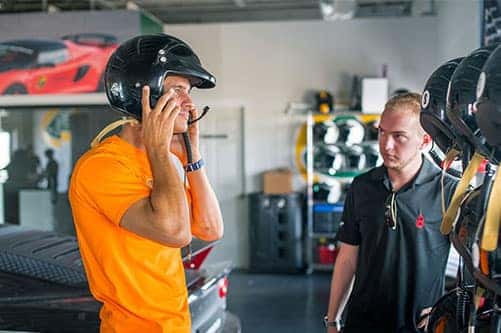 Track preparations with Kory Enders and Victor Litwinenko

Mercedes-AMG® GT S on the track: A beast unchained