Keep Your Mercedes-Benz Interior Looking as Good as New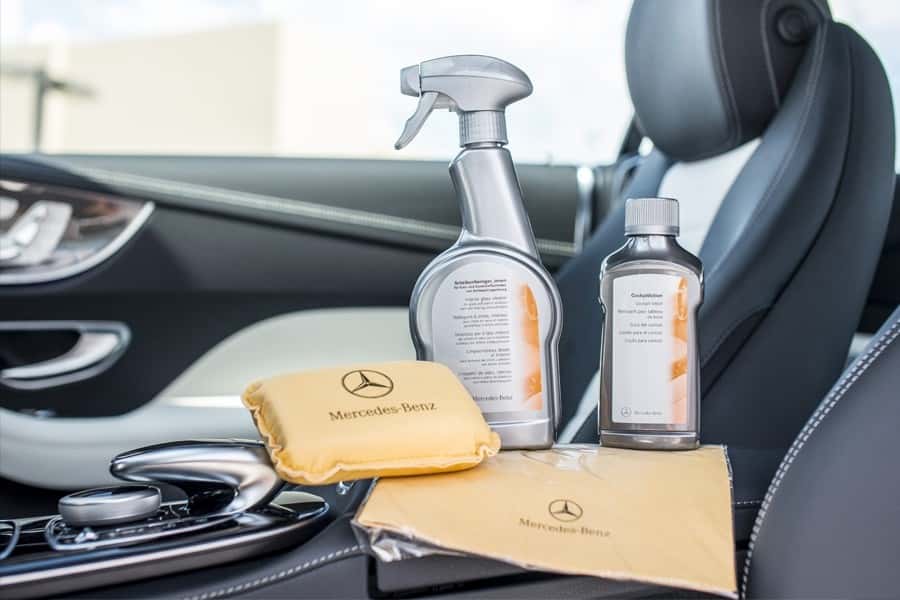 While the outward appearance of your Mercedes-Benz is most noticeable to others, the interior is what you see most often. To keep your interior surfaces shining and your seats looking and feeling their best, we recommend using Mercedes-Benz Car Care Products, designed specifically for the needs of your Mercedes-Benz interior.
Upholstery and Trim Care
The complex formula of Mercedes-Benz Interior Care removes contaminants, restores and protects all MB-Tex, vinyl, plastic and rubber surfaces (including tires), and leaves them with a low-gloss finish.
Leather Seat Care
Mercedes-Benz Leather Care is a complete beauty treatment for fine leather. A rich cleansing and conditioning formula, Leather Care cleans away surface contaminants, restores the original suppleness and beauty of the leather, and nourishes and protects against damaging UV rays with an invisible coating – all in one application.
Be sure to vacuum the inside of your vehicle frequently, and use seat covers if you're worried about discoloration from contact.