Kory Enders – What Chess Can Learn From Racing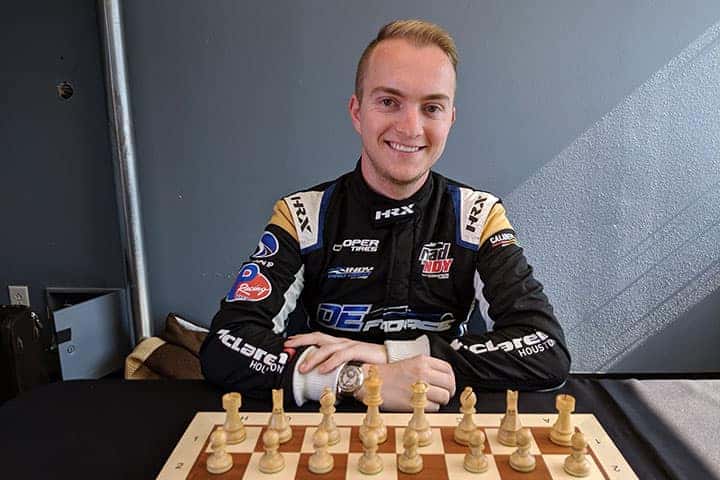 Our brand ambassador Kory Enders recently dove deep on how his early passion for competitive chess has influenced his professional racing career. Alexey Root, writer and Woman International Chess Master, interviewed Kory for the first of this two-part series that explains how the two worlds have more similarities than you'd believe. 
"Kory said that his chess style is 'identical to' his racing style: highly calculated. Sometimes, he said, he thinks too much about what his opponent might do. In racing, calculating has helped him minimize crashes. 
When I played Kory one online game on May 16, I did not know his chess background or that he had another online account with a higher chess rating. After Kory's second move, 2.♕f3, I thought I would have an easy win. After all, I know how to avoid a Scholar's Mate and generally, this early queen foray is an inferior move. However, after my blunder (12…♞e8?), Kory won efficiently."
Read more on what chess can learn from the world of racing here.
Photograhy by:  Louis A. Reed Jr.