Meet the Guests Behind Hot Laps: Episode 5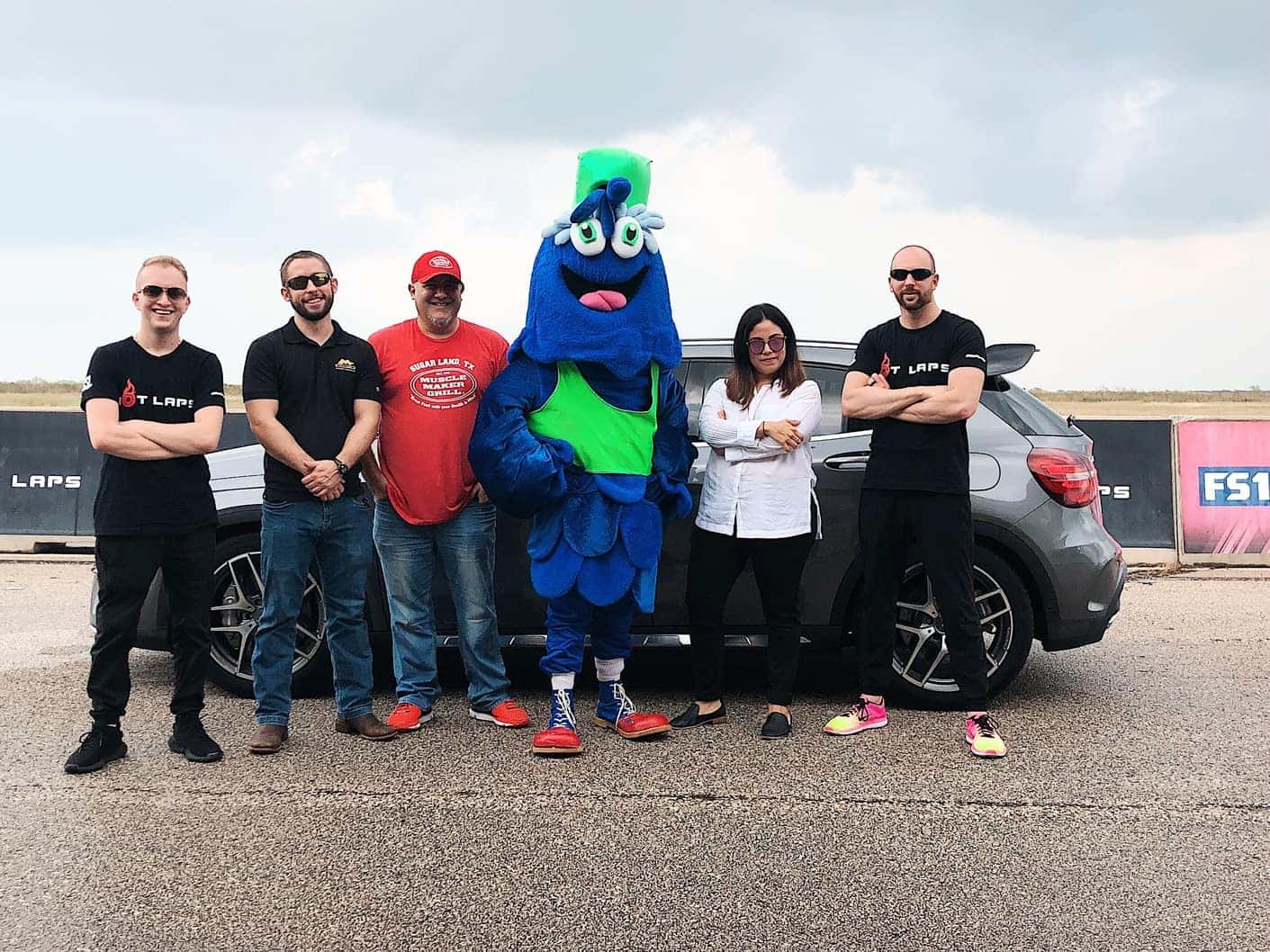 Leticia Luna & Moe Monster – Fort Bend Children's Discovery Center
The Fort Bend Children's Discovery Center is the PERFECT place for kids to learn, play, and experience new adventures all year long. And while you're there, don't forget to visit the Mercedes-Benz of Sugar Land Precision Center where kids can learn what it's like to be a Mercedes-Benz technician.
Location: 198 Kempner St, Sugar Land, TX 77498 | (832) 742-2800
First. Class. Access. Perk: Receive $20 off ALL membership types at the museum.
Rees Williams – General Manager, Momentum Indoor Climbing Katy
Momentum is a world-class indoor climbing venue designed to mimic the natural canyons and crags of Utah, its origin state. Aside from unmatched climbing experiences, you'll find something for everyone – from parties, camps, youth training programs, to fitness and yoga. Their Katy gym boasts 35,000 square feet of space for unroped and roped climbing, and offers an authentic experience that draws people from all over the greater-Houston area. We are excited to help introduce a unique sport to a new community of people.
Location: 25410 Katy Mills Pkwy, Katy, TX 77494 | (832) 437-9091
First. Class. Access. Perk: 100% off Learn to Belay introduction class (with appointment) and a prevailing zero dollar enrollment fee on all new membership agreements at Momentum Indoor Climbing in Katy.
Paul Switzer – Owner, Muscle Maker Grill (Sugar Land)
Muscle Maker Grill is a health-first restaurant that not only has an extensive menu but also offers meal plan programs for those on specific diets at a low cost.
"Muscle Maker Grill provides its guests healthier versions of mainstream favorite dishes that taste great, making it easy, affordable and enjoyable to eat healthily. Muscle Maker Grill's diverse menu was created for everyone – fitness enthusiasts, those starting their journey to a healthier lifestyle, and people trying to eat better while on-the-go."
Location: 4767 Sweetwater Blvd, Sugar Land, TX 77478 | (626) 872-5362
First. Class. Access. Perk: Members receive –
25% off in-store food and beverage purchases (alcohol excluded)

15% off meal plans programs

15% off catering orders