The 2018 E 400 Coupe
To the E-Class Coupe, tradition doesn't mean looking back, it's all about looking ahead to the future and looking forward to every drive. Within its entirely new body you'll discover the agility of an athlete and the passion of an artist.
3.0L V6 biturbo engine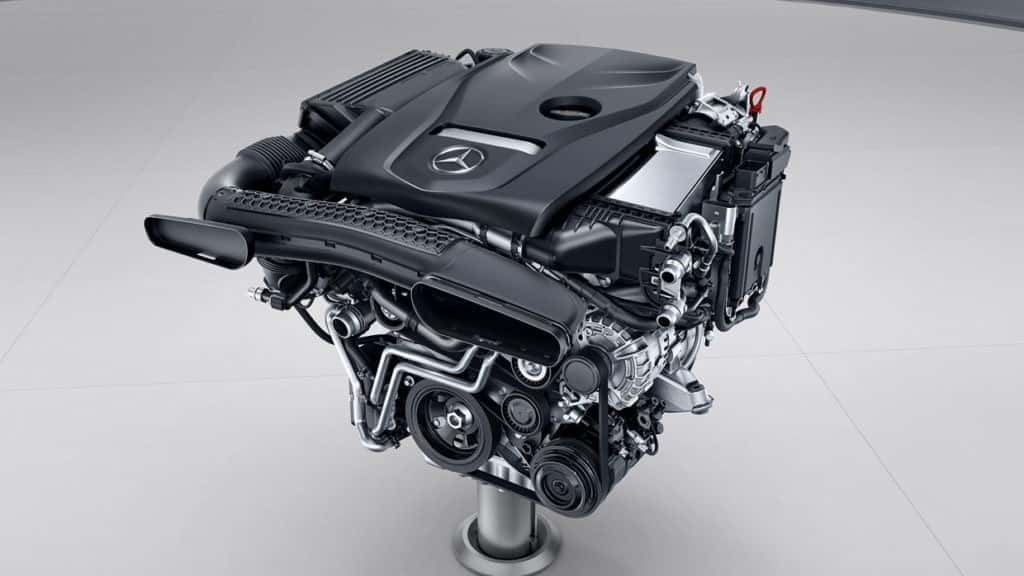 Generating 329 hp and 354 lb-ft of torque, the 3.0L V6 combines twin turbos and numerous other advances to lower emissions and fuel consumption while increasing performance. In a single millisecond, the rapid-multispark ignition can fire up to four times, while the high-pressure Direct Injection precisely tunes the ultrafine fuel spray. A lightweight diecast-alloy block, widely variable valve timing, reduced friction, and clever "on-demand" ancillary components further boost efficiency.
Sport brake system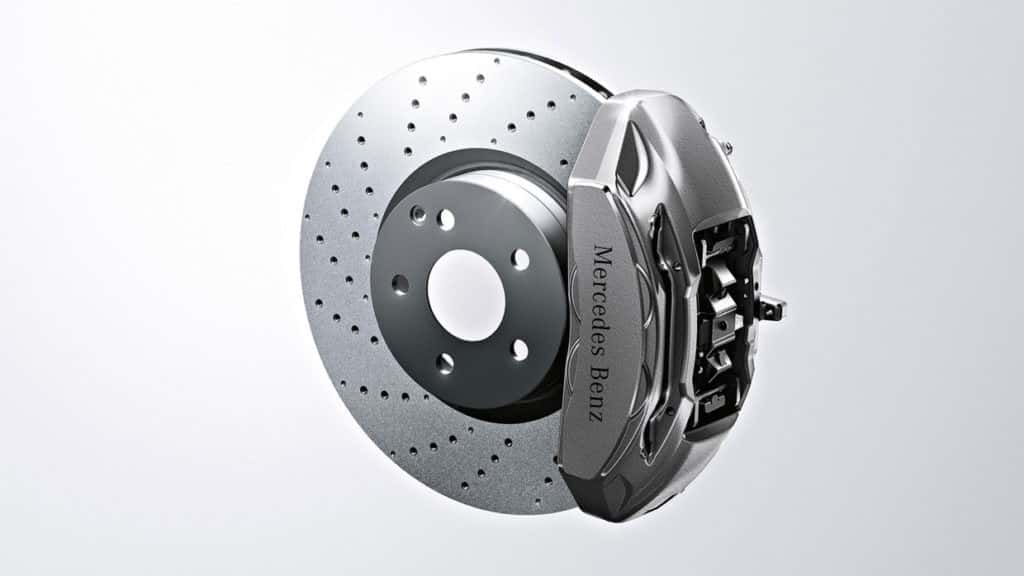 Upgraded brake hardware includes perforated front brake discs, grasped by painted calipers featuring "Mercedes-Benz" lettering.
ECO START®/STOP system
An ECO START®/STOP system automatically shuts off the engine at stoplights and other idle situations, to save fuel and reduce emissions. As soon as the driver lifts off the brake, the engine instantly restarts, for immediate acceleration response. The ECO START®/STOP system can also be shut off by the driver at any time.
9G-TRONIC automatic transmission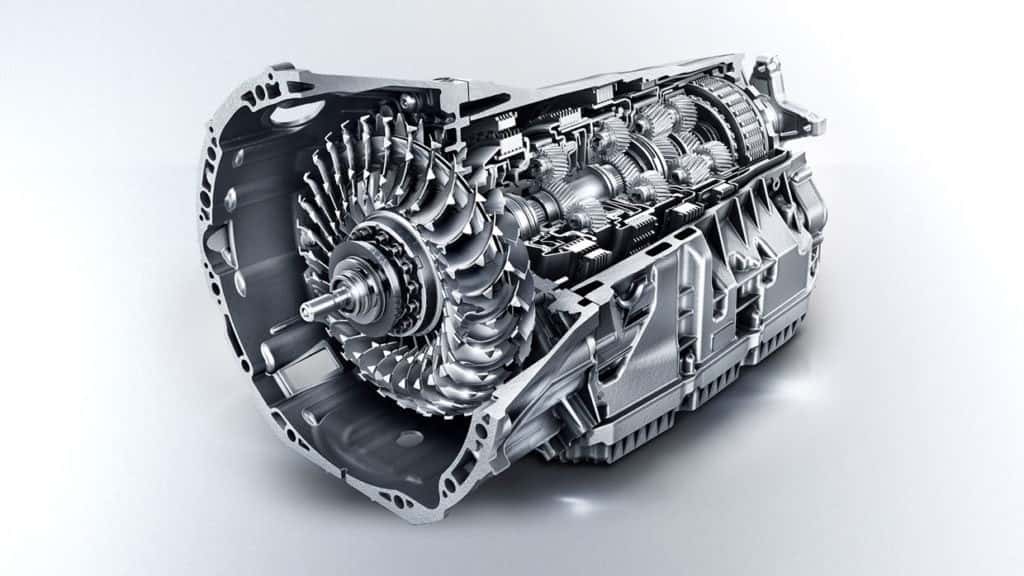 With a greater range of ratios and shorter steps between gears, the new 9-speed automatic changes gears more quickly but nearly imperceptibly. Along with a more seamless delivery of power, the lighter, more versatile transmission enhances quiet riding comfort and fuel-efficiency. The electronic selector and shift paddles let you control all gear changes with your hands on the steering wheel. And drivers can vary the shift modes via the innovative DYNAMIC SELECT system.
"Sensual purity" in coupe design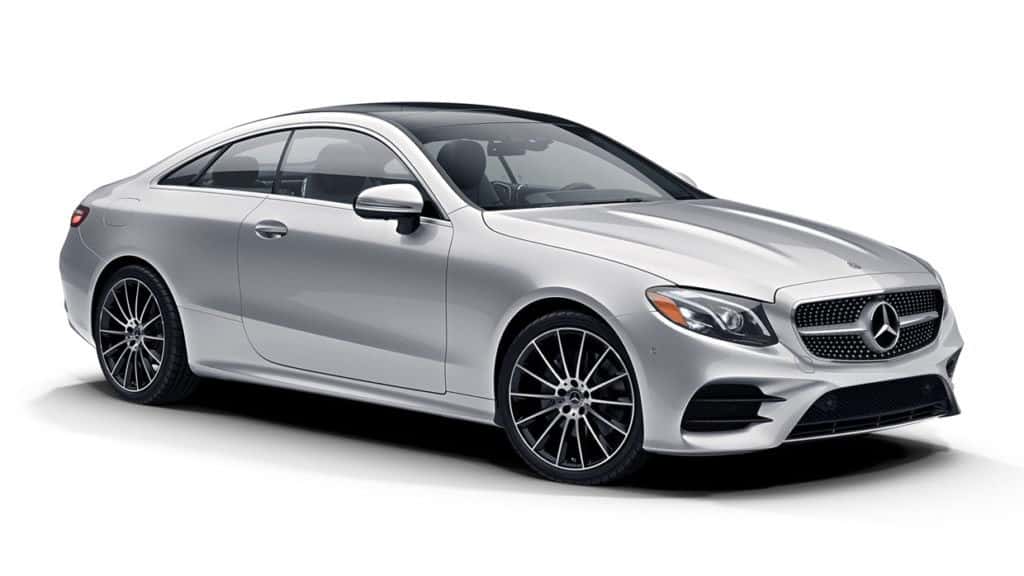 The all-new E-Class coupe has grown not only more elegant and sporty than ever before, it's also grown 4.4 inches in wheelbase. And while it's more spacious, it's no less gracious, with elegance in every detail and every move. From its traditional grille-mounted Star to its signature wraparound LED taillamps, the timelessly modern appeal of a Mercedes-Benz coupe has grown even stronger.
Pillarless hardtop design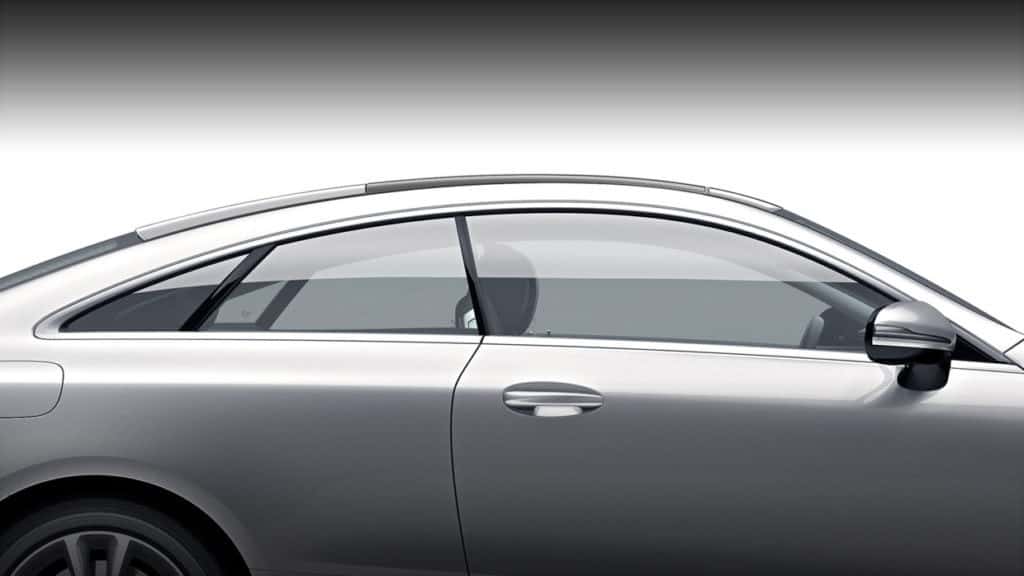 The classic Mercedes-Benz coupe signature is a sweeping profile with no visible framework interrupting the four power side windows. Called pillarless design, it's a not just a class-exclusive but a bodystyle only Mercedes-Benz has produced continuously for over half a century. It takes an extensive degree of engineering to deliver the airy elegance and sporty energy of a pillarless coupe with the security and solidity expected of a Mercedes-Benz, but it reflects the passion behind the Star.
Elegantly sporty, extra-spacious cabin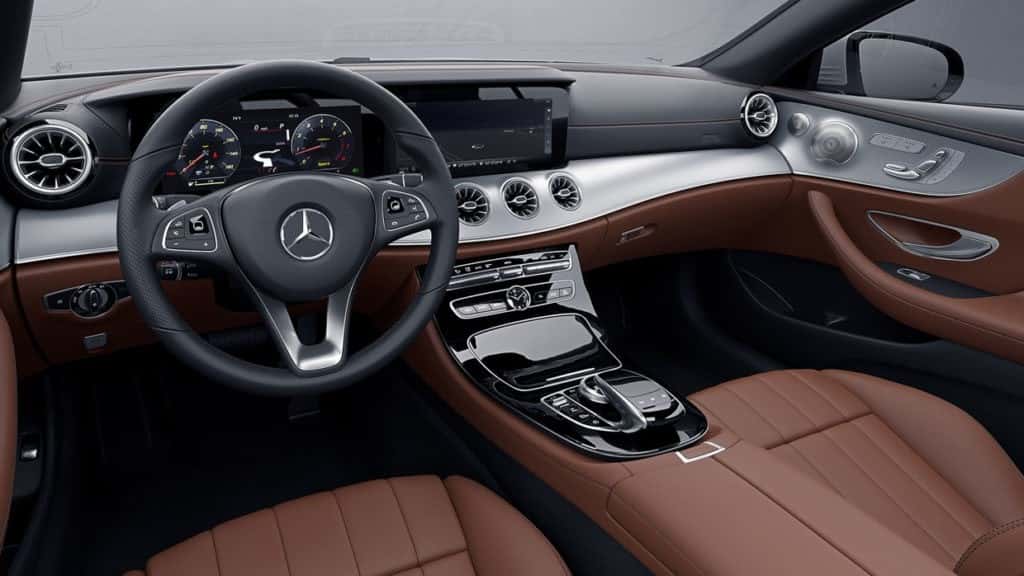 Four individually tailored seats are an E-Class Coupe tradition. So is the driver focus of its advanced instruments and controls. With a wheelbase stretching more than four inches beyond the previous generation's, the newest E-Class Coupe offers a new level of rear-cabin comfort. It's a true four-seater, not only by the count of its seating positions, but by the measures that count even more: comfort, craftsmanship and contentment for all aboard.
Panorama roof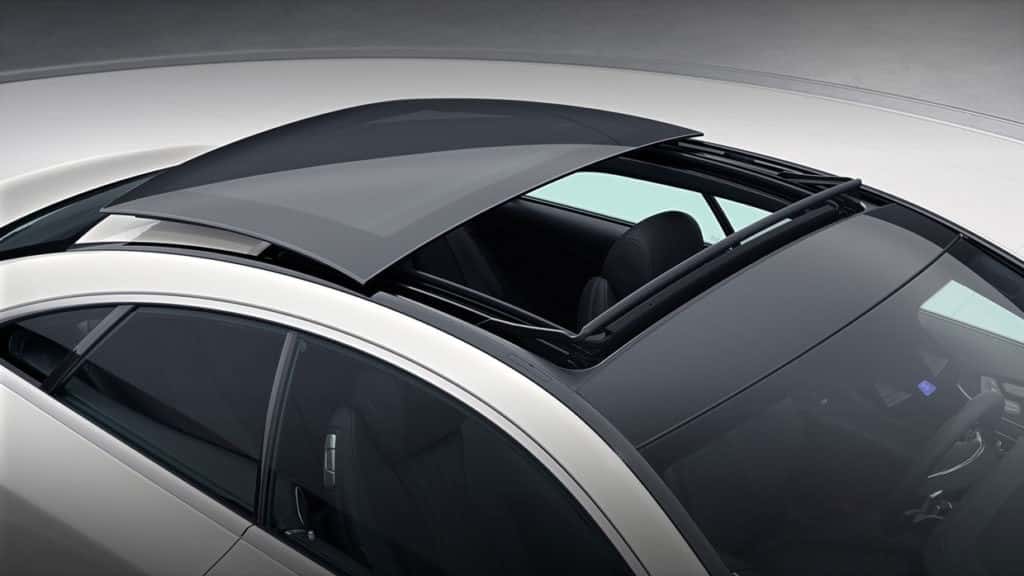 Offering both front- and rear-seat passengers sweeping skyward views, this fully functional glass sunroof features a large panel that can either tilt up for ventilation or slide back for an open-air feeling. An interior power sunshade lets you adjust the amount of sunlight entering the cabin.
Advanced instrumentation and controls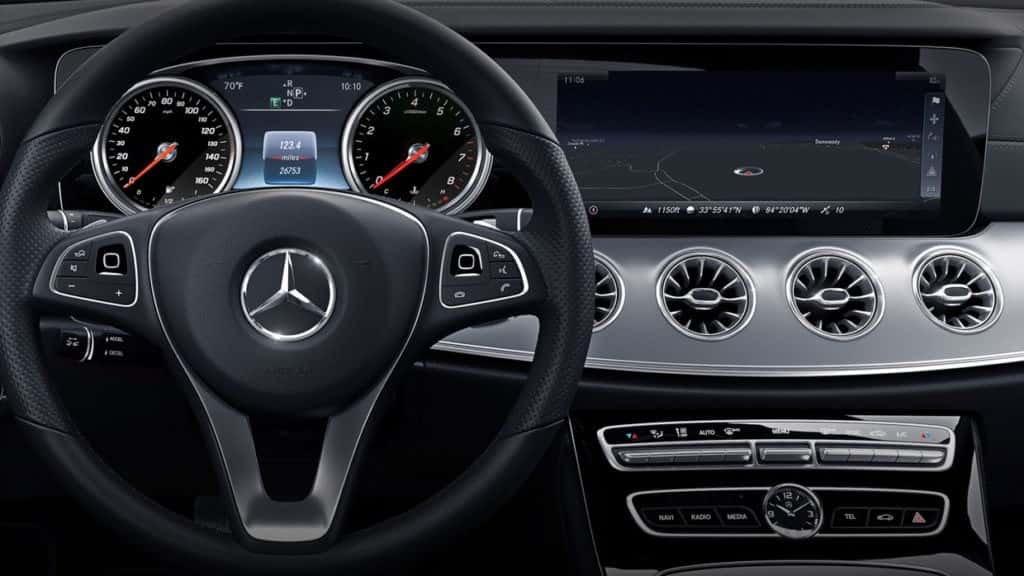 A 12.3-inch high-resolution central COMAND® screen is paired with elegant analog gauges flanking a vivid color multifunction menu display. Both screens present driving systems, vehicle settings and convenience features with lifelike illustration and animations. Together with the new steering-wheel Touch Control Buttons and console touchpad, they make even the most advanced features quickly feel like second nature.
Car-to-X Communication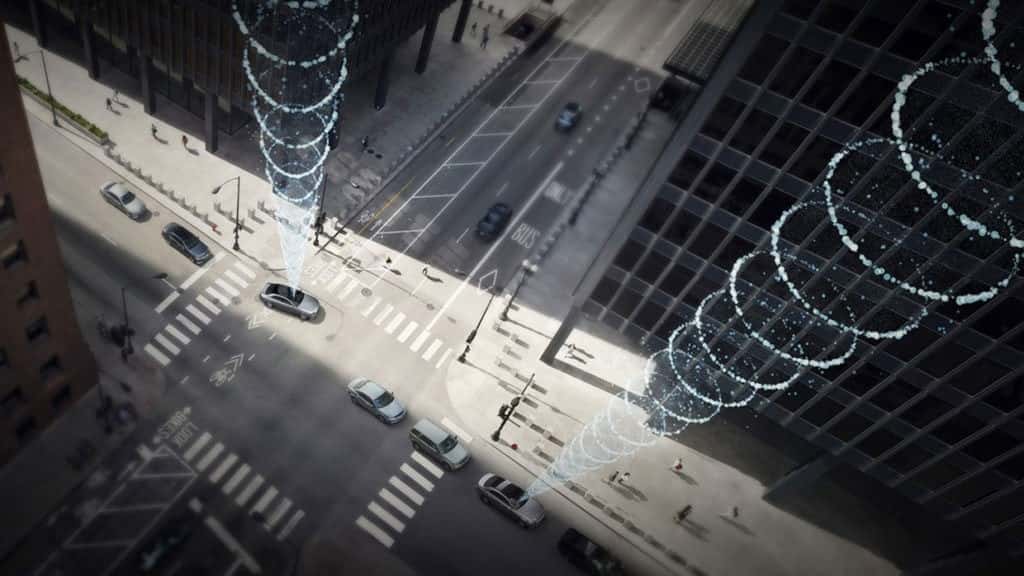 In the future, cars will be able to communicate with each other over the airwaves. In the E-Class, the future starts today. With its industry-leading Car-to-X Communication, every new E-Class can automatically alert a central notification system of certain dangers, from detected wheelspin to the use of hazard flashers or even windshield wipers. The system can then alert other drivers with Car-to-X via in-dash displays or announcements, allowing precautions to be taken before reaching the hazard.* (Disclaimer)
64-color LED ambient lighting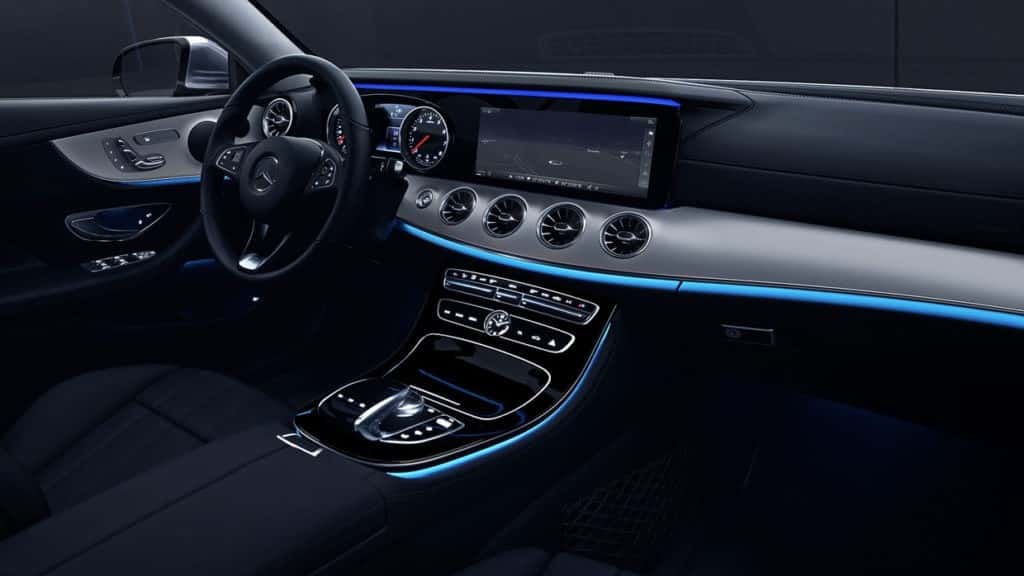 A network of LEDs can create not just a soothing ambience in the cabin, but one you can alter to suit your mood, or even create one. An incredible 64 selectable colors and adjustable brightness let the driver control the atmosphere like never before. Edge-lighting glows from beneath the "waveform" dash trim and door armrests, and from behind the instrumentation screen panel. Even the footwells and door handles are bathed in a soft glow.
12.3-inch high-resolution central display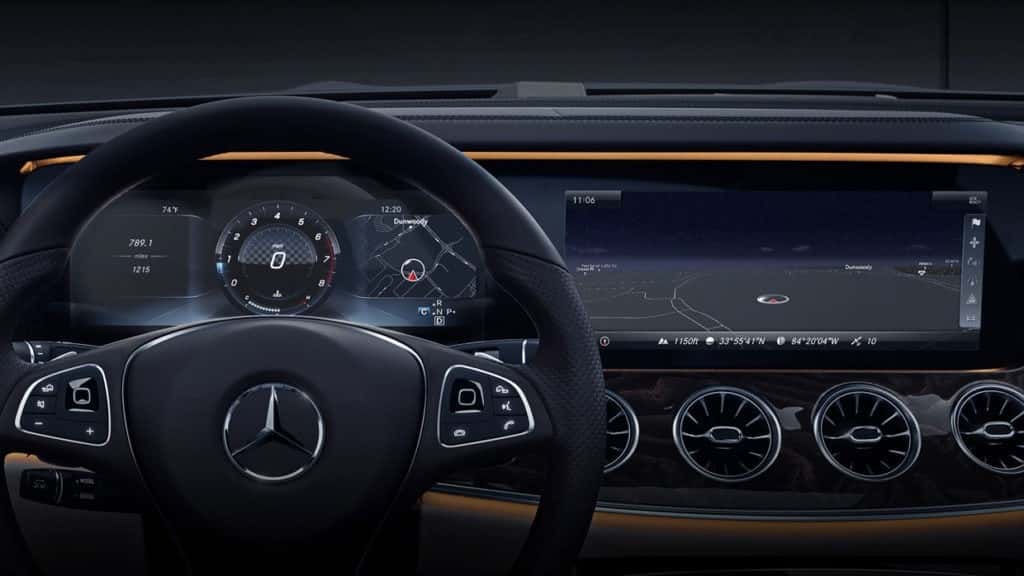 A crisp, high-resolution screen uses a high pixel count, a fast refresh rate and automatic adjustment to ambient light to provide seamless display of entertainment, navigation, comfort and convenience features, and customizable vehicle settings. New linear-style menus are more intuitive and offer easy access via the touchpad controller on the console or the right-hand Touch Control Buttons on the steering wheel.
 Analog gauges with high-resolution multi-function display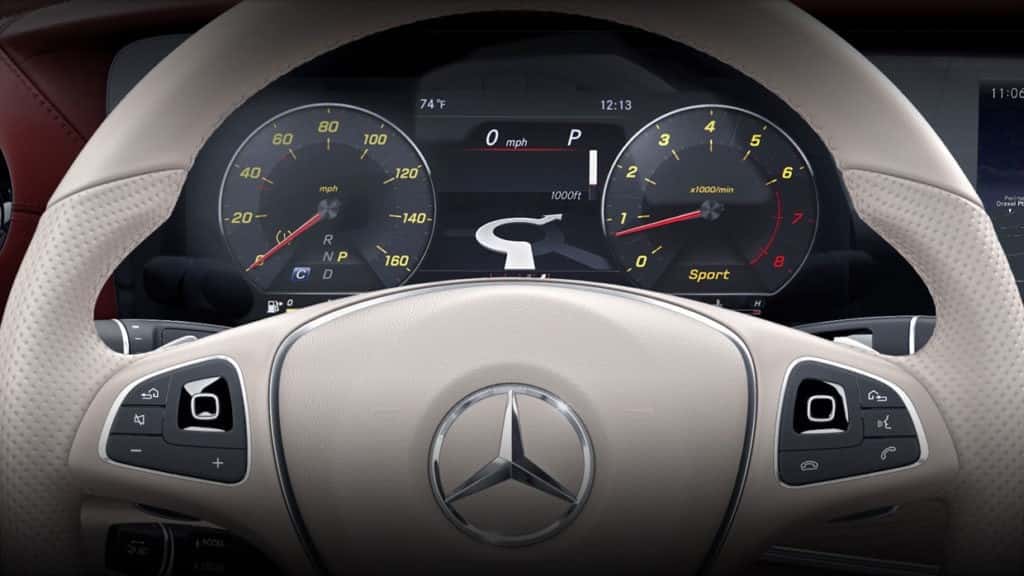 Crisp, analog gauges flank a large color display with illustrated and animated menus for vehicle information, settings and driver-assistance features. It's easy to scroll through the various menus via the left-hand Touch Controls on the steering wheel.
View Available 2018 E 400 Vehicles