We Have The Answers | Our Delivery Team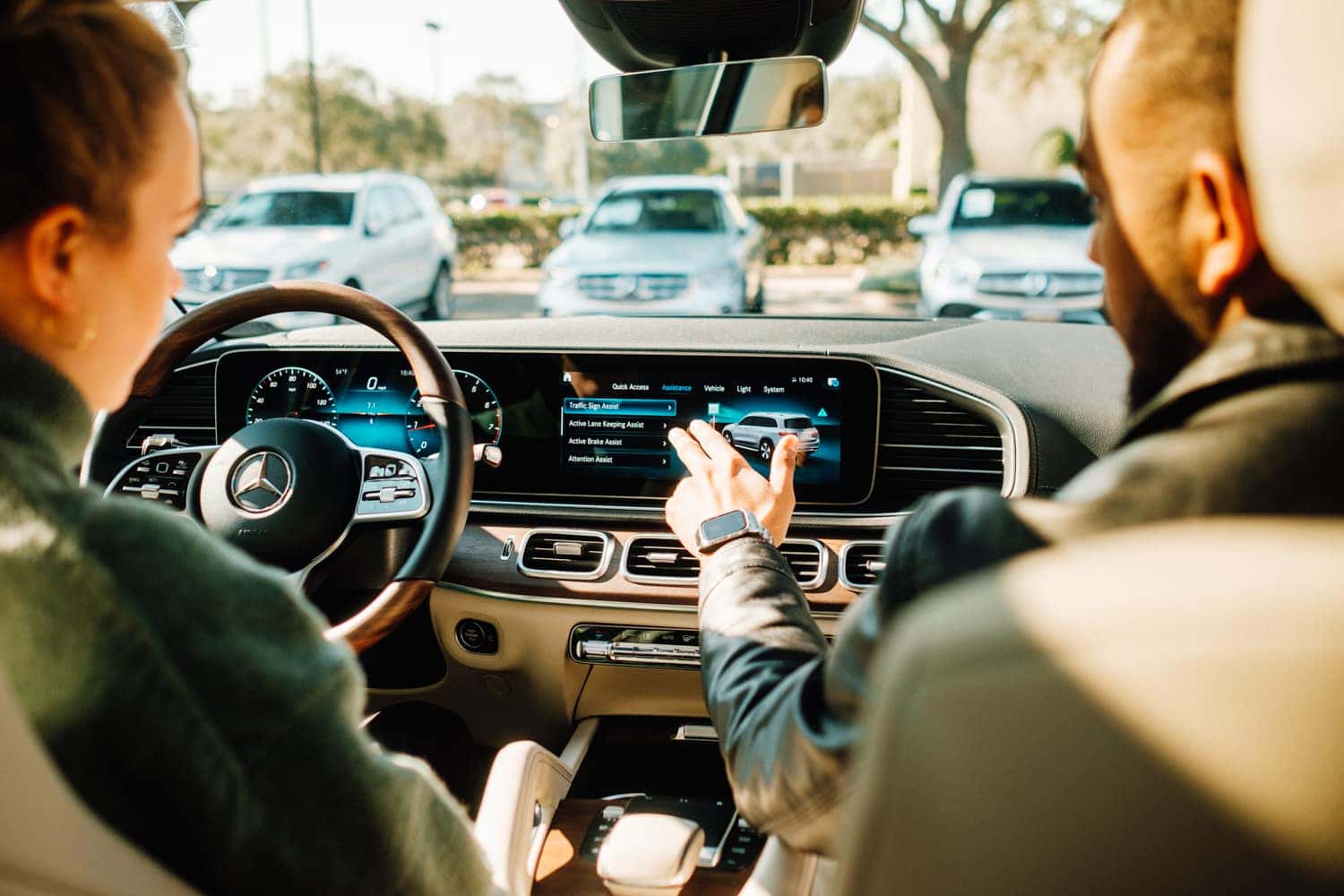 We Have the Answers
Mercedes-Benz of Sugar Land Delivery Specialists serve as on-site experts to ensure that every client, is given a thorough explanation and hands-on instruction to operating the many features included in their new Mercedes-Benz. Whether it's explaining the all-new Mercedes-Benz User Experience (MBUX), the advanced safety systems such as the Automatic Braking System (ABS), or syncing your devices such as your phone or garage door opener, they will work to ensure that you have working knowledge of your vehicle's functionality.
Below are some of the most common questions our delivery specialists receive here at Mercedes- Benz of Sugar Land.
Q: Why should I take action of the Mercedes Me Connect app?
A: The Mercedes Me Connect app gives you total control over your Mercedes-Benz, housing all of your remote access services, from Remote Engine Start to Vehicle Locator.
Q: What does Apple CarPlay/ Android Auto provide?
A: Apple CarPlay/ Android Auto are in-car assistant systems that let you access certain features of your phone, either through your infotainment system or through your phone interface. Either systems you can do a variety of things like display turn by turn navigation, play music, or check your messages using voice commands or by tapping buttons in your car.
Q: How do I connect Wi-Fi Hotspot services in the car?
A: Click Here to watch a short tutorial on how to connect Hotspot
Q: Is there a distance requirement for locking your vehicle from your phone?
A: No, you can be across the world and lock the car from your phone as long as you have a good connection to the Mercedes Me app.
Q: How many colors can the car's ambient lighting light up to?
A: Depending on the model you will have a choice of anywhere between 3-64 interior colors.
Q: Do I need to call to schedule an appointment with a Delivery Specialists?
A: The Product Specialists do take walk-ins. However, it is recommended you call/email beforehand. This ensures the specialists can allocate enough time to go over the questions you have for them.
Q: How do I set up my Garage Controls with my new car?
A: Click Here to watch a short tutorial on how to set up Garage Controls.
Mercedes-Benz of Sugar Land is dedicated to delivering a First. Class. client experience before, during, and after your vehicle purchase. If you have any further questions or would like to schedule an appointment with one of our Delivery Specialists, send us an email by clicking below or call 281-207-1823.